SHAWN CONRAD WINS UNLIMITED GRAND PRIX ON HIS MOTOTUNE R1 SUPERBIKE !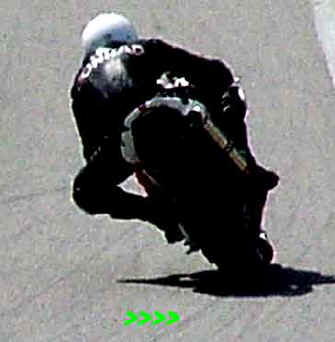 This fresh tire mark was brought to you by:



Click on the small pics to enlarge!



Lap 1 / Turn 5:
That's Shawn>>



Sheboygan Falls, Wisconsin's Shawn Conrad powers
out of turn 5 in 4th place....
Lap 1 / Front Straightaway:




Milwaukee Mototune fans cheer as Shawn powers into First place on the front straightaway to end lap 1 !!